Get to know more about your upcoming Workshop or 1:1 Coaching
Please come to the workshop with a scenario in mind. Preferably, this scenario is an upcoming interview opportunity. If you are not interviewing in the near future, feel free to use a past scenario. You will be using this scenario to work on content, delivery, or both in your workshop.
Refer to the below resources at your own pace. Our recommendation is to familiarize yourself with as much of our methodology as possible to maximize the time you have with your coach.
Download For Your Workshop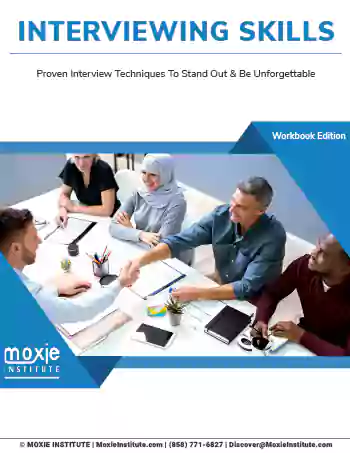 Interview Skills Workbook
Whether you are a hiring manager or candidate, this workbook includes skills and techniques to ensure you bring your A-game. Get a head start now, and return to it through the journey.
Please download – you'll need this for the workshop. This workbook can be printed and used as a hard copy or viewed electronically as an editable PDF.