Get to know more about your upcoming Workshop or 1:1 Coaching
Please come to the workshop with a media scenario in mind. Preferably, this scenario is an upcoming media opportunity. If you are not speaking in the near future, feel free to use a past media scenario. You will be using this scenario to work on content, delivery, or both in your workshop.
Refer to the below resources at your own pace. Our recommendation is to familiarize yourself with as much of our methodology as possible to maximize the time you have with your coach.
STEP 1: Download BEFORE Your Workshop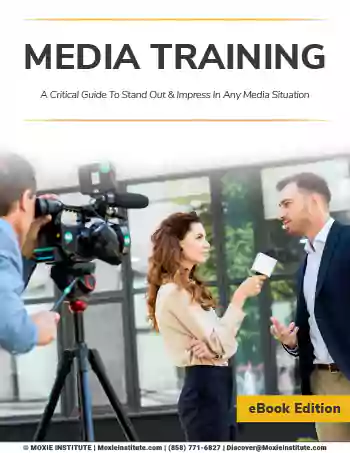 This workbook includes skills and techniques to increase your on-camera executive presence and speaking effectiveness. Start reading to get a head start now and return to it throughout your journey.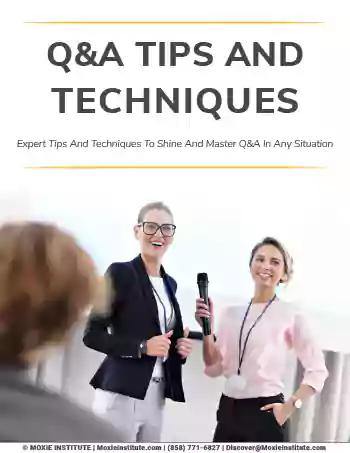 Media Training - Q&A Tips and Techniques
If you are looking for quick access to our Q&A Tips and Techniques Guide – we've got you covered! This Guide includes skills and techniques to increase your Q&A effectiveness for any type of on-camera interview, from the nightly news to a panel discussion.
Media Training Messaging & Delivery Worksheets
Click on the buttons below and download and print your Messaging and Delivery worksheets.
Please don't miss this critical step as you will be using them in your upcoming workshop.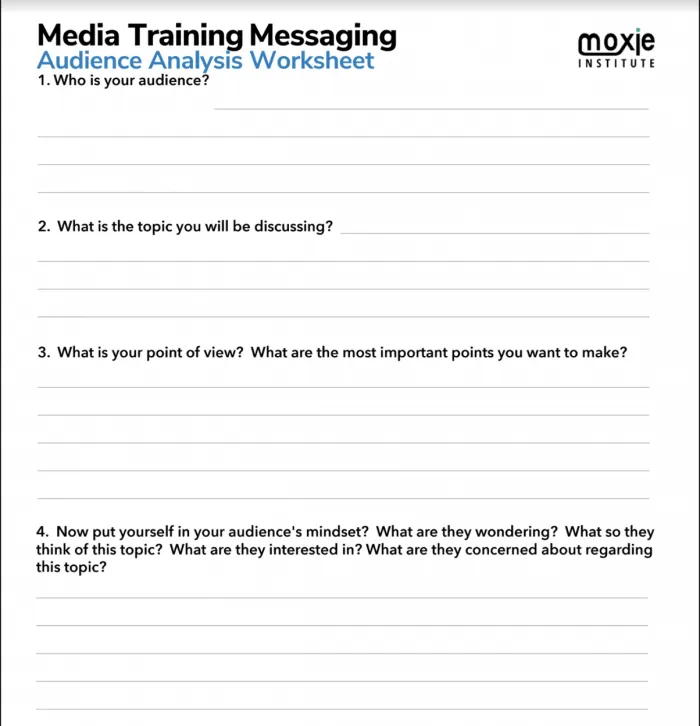 Please download – you'll need this for the workshop.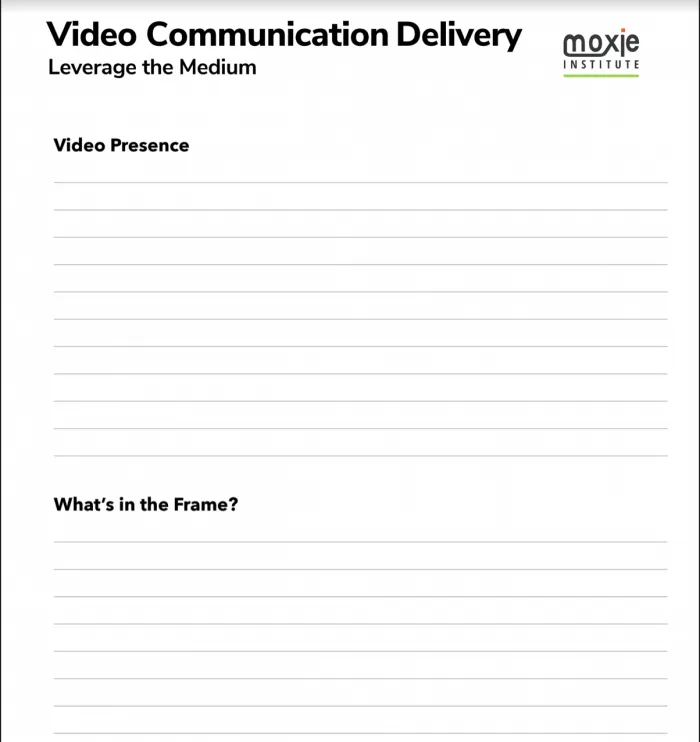 Please download – you'll need this for the workshop.
Step 2: Download AFTER Your Workshop
Media Training Messaging and Delivery Cheat Sheets
Refer to this cheat sheets after your workshop to refresh your memory.
STEP 3: Peruse Additional Insightful Resources
Media Training Tips and Techniques
Every media engagement is an exciting opportunity to amplify your career and business – if you know how. From how to prepare and dress the part to handling challenging questions and keeping your cool, we'll help you step in front of the camera with the confidence and skills to leave viewers wanting more.
How to Prepare for a Media Appearance
How to Know What to Wear on Camera
Essential Body Language Tips for On-Camera Appearances
How to Improve Your Voice on Camera (1/2)
How to Improve Your Speaking Voice on Camera (2/2)
The Best Way to Prepare for a Media Interview (1/2)
Media Interview Tips to Impress & Stand Out (2/2)