Craft Content and Organize Your Ideas Using the POWER Method
Get to know more about your upcoming Workshop or 1:1 Coaching
Please come to the workshop with a scenario in mind in which you will be speaking. Preferably, this scenario is for an upcoming speaking opportunity. You will be using the POWER Method to craft, organize and structure content for this speaking opportunity.
Refer to the below resources at your own pace. Our recommendation is to familiarize yourself with as much of our methodology as possible to maximize the time you have with your coach.
STEP 1: Download BEFORE Your Workshop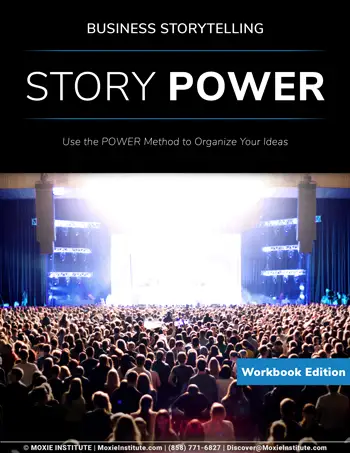 Effective presentations can evoke feelings, inspire trust, and turn ideas into action. Learn to harness the power of words to convey ideas, rally support, and engage audiences from the first word to the last. Discover how to: effectively articulate complex and original ideas, organize and prioritize thoughts and content, and persuade your audience to take action. 
Please download – you'll need this for the workshop. This workbook can be printed and used as a hard copy or viewed electronically as an editable PDF.
STEP 2: Download AFTER Your Workshop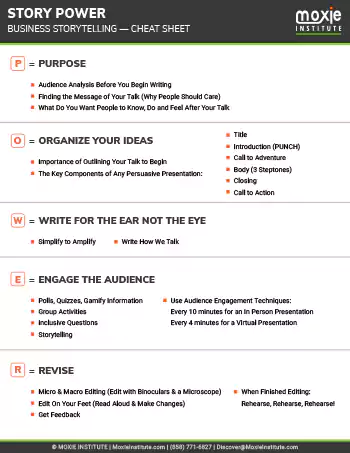 Refer to this cheat sheet after your workshop to refresh your memory.
STEP 3: Peruse Additional Insightful Resources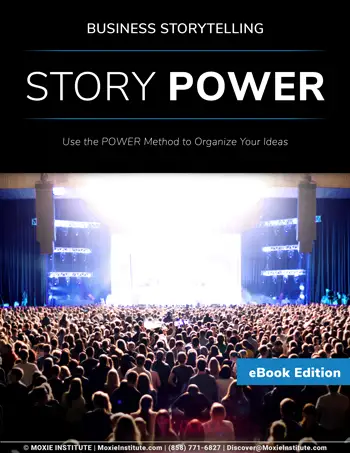 Cover to cover, this eBook is filled with pearls of wisdom and proven techniques that you can use immediately in your professional and personal life. Remember, it's not a secret or talent that you're born with. It's a skill that needs practice. Deliberate practice. Developing your writing skills allows you to share your message with the world and transform your ideas into action. 
The MOXIE Method of Effective Speech Writing
Presentations have power and potential. In fact, we've seen the power of presentations like TED talks, to change the world. We know that a presentation goes far beyond that spoken word and is the golden opportunity to get in front of an audience and share your message, whether you're representing the finance department and presenting numbers or are a keynote speaker inspiring thousands. Watch our playlist to learn how to amplify meaning with words. 
Message – The MOXIE Method of Effective Speech Writing
Organize Your Ideas – The MOXIE Method of Effective Speech Writing
eXcite Your Audience – The MOXIE Method of Effective Speech Writing
Imagery – The MOXIE Method of Effective Speech Writing
Edit – The MOXIE Method of Effective Speech Writing
Use Childlike Creativity to Inspire Your Next Presentation